The Conners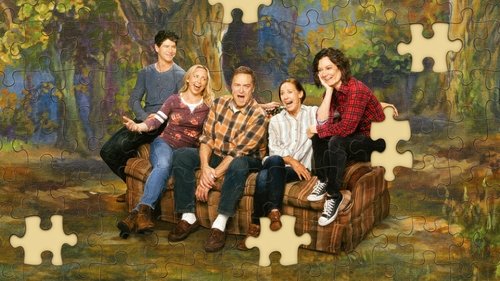 This iconic family—Dan, Jackie, Darlene, Becky and D.J.—grapples with parenthood, dating, an unexpected pregnancy, financial pressures, aging and in-laws in working-class America.
Last Episode
May 5th, 2020
Bridge Over Troubled Conners
Darlene and Ben go apartment hunting as they take on the next step in building their life together. Jackie and Becky take Beverly Rose on a road trip to Mexico to meet her father for the first time while Dan reluctantly shares his financial troubles with Louise as he struggles with the pending foreclosure of the house.
| | | |
| --- | --- | --- |
| 1 | Keep on Truckin' | Oct 16th, 2018 |
| 2 | Tangled Up in Blue | Oct 23rd, 2018 |
| 3 | There Won't Be Blood | Oct 30th, 2018 |
| 4 | The Separation of Church and Dan | Nov 13th, 2018 |
| 5 | Miracles | Nov 20th, 2018 |
| 6 | One Flew Over the Conners' Nest | Nov 27th, 2018 |
| 7 | Hold the Salt | Dec 4th, 2018 |
| 8 | O Sister, Where Art Thou? | Dec 11th, 2018 |
| 9 | Rage Against the Machine | Jan 8th, 2019 |
| 10 | Don't Shoot the Piano Teacher | Jan 15th, 2019 |
| 11 | We Continue to Truck | Jan 22nd, 2019 |