Dateline: Secrets Uncovered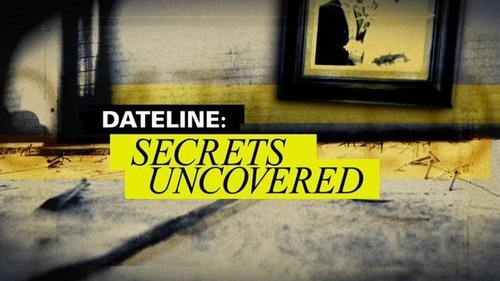 For more than 25 years, ``Dateline'' has brought viewers investigations into some of biggest mysteries in America. This entry in the franchise takes a second look at some of the most mysterious cases of recent history. Hosted by Emmy-winning journalist Craig Melvin, the show explores the stories through firsthand accounts told by people who are close to the crime, including investigators who dedicated their time to the cases and family members who are still trying to confront the tragedies that befell their loved ones.
Last Episode
Feb 18th, 2021
A Dangerous Man
An investigation into the mysterious murder of a businessman exposes a tangled web of evil that extends from the Pacific Northwest into the North Dakota oil patch.
| | | |
| --- | --- | --- |
| 1 | House on the Lake | |
| 2 | Unimaginable | |
| 3 | Betrayed | |
| 4 | A Texas Twist | |
| 5 | Nightfall | |
| 6 | Burning Suspicion | |
| 7 | Lost and Found | |
| 8 | The Mystery of the Murdered Major | |
| 9 | The House in the Woods | |
| 10 | Frantic | |
| 11 | The Player | |
| 12 | The Goldfinger Mystery | |
| 13 | Secrets in a Small Town | |
| 14 | Crossing the Line | |
| 15 | Mystery at Heath Bar Farm | |
| 16 | Deadly Triangle | |
| 17 | Diabolical | |
| 18 | The Day She Disappeared | |
| 19 | Collision | |
| 20 | Heart of Darkness | |
| 21 | The Last Dance | |
| 22 | Troubled Waters | |
| 23 | Tangled | |