He-Man and the Masters of the Universe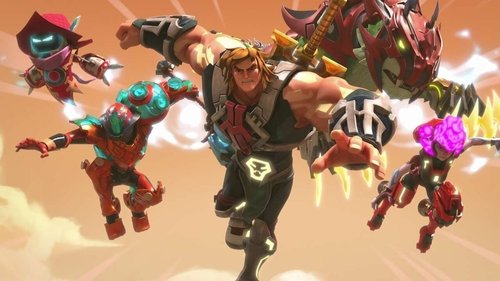 Mighty teen Adam and his heroic squad of misfits discover the legendary power of Grayskull — and their destiny to defend Eternia from sinister Skeletor.
Last Episode
Sep 15th, 2021
TBA
Kronis and Evelyn hire hunter R'Qazz as they plot to overthrow Skeletor. He-Man and King Randor fight side-by-side as a Havoc storm consumes Eternos.
| | | |
| --- | --- | --- |
| 1 | TBA | Sep 15th, 2021 |
| 2 | TBA | Sep 15th, 2021 |
| 3 | TBA | Sep 15th, 2021 |
| 4 | TBA | Sep 15th, 2021 |
| 5 | TBA | Sep 15th, 2021 |
| 6 | TBA | Sep 15th, 2021 |
| 7 | TBA | Sep 15th, 2021 |
| 8 | TBA | Sep 15th, 2021 |